Get set for summer with our latest fantastic competition. Simply spend £50 or more on any Horseware brand rugs, in-store or online before 23:59 on 30th April 2022, and you'll be automatically entered into the draw to win back your spend as Redpost Reward Points – up to a maximum value of £500. Check out the full rules at the bottom of this page.
The family of Horseware brands, including Rambo, Rhino, Amigo, Mio, and Horseware, offer everything you need to suit every horse and budget. Discover super-technical fly rugs to keep bugs at bay, summer sheets for show and every day use, and innovative rugs for solutions to every season. Use the Horseware liner system for maximum versatility, to create a range of weights from lightweight to super-heavyweight. From the toughest of turnouts to the most luxurious of stable rugs, you'll find the ultimate in quality, design, and comfort with Horseware.
Shop the Horseware brands
Browse our top picks below, or shop the whole range here.
Our favourites from the Horseware family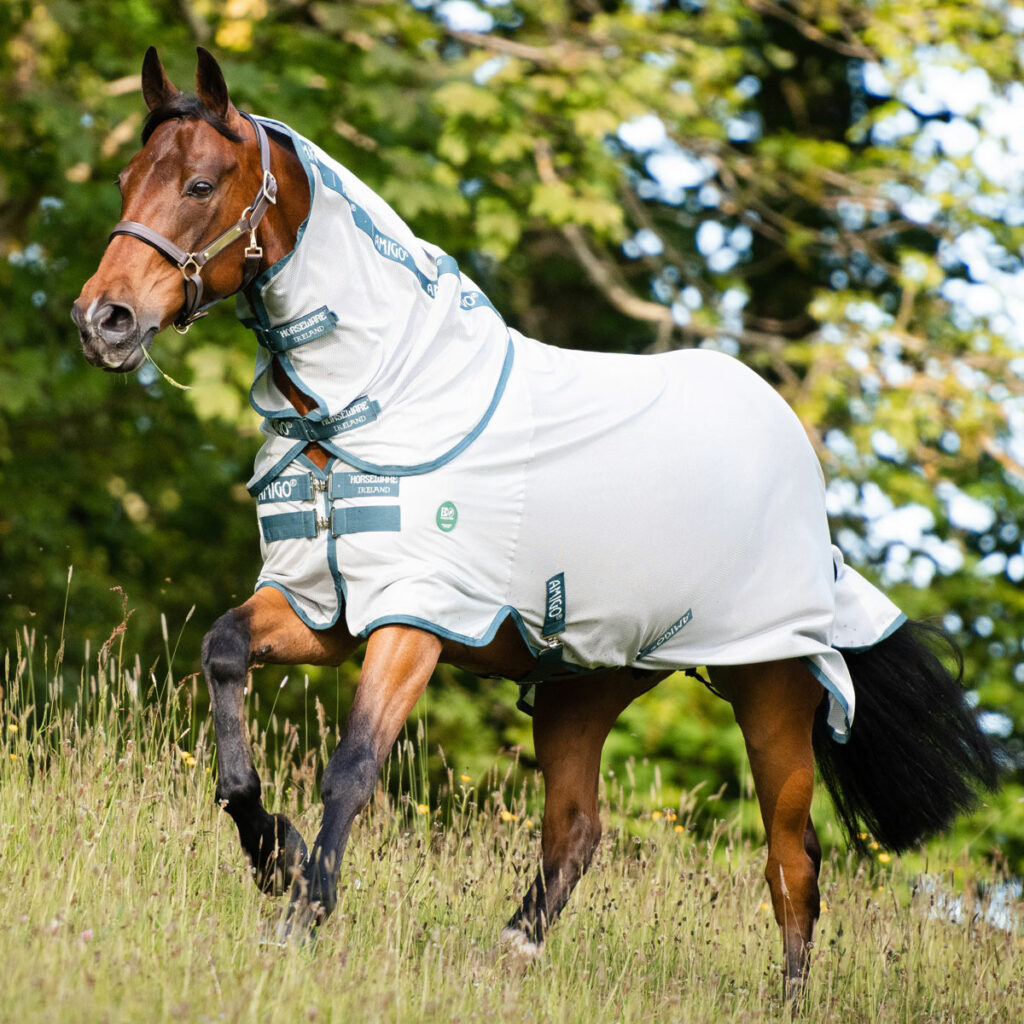 Amigo AmECO Bug Rug
The Amigo® AmECO Bug Rug Fly Rug is a new innovation from Horseware, designed as part of their great Eco Collection. This rug is constructed from recycled plastic bottles, giving waste a second life; 114 bottles are recycled to create one fly rug! This knitted rPET fabric is sustainable, breathable, and soft, offering strong sun reflecting properties, keeping your horse cool and protected this summer. The shoulder, mane, and tail areas feature a shine-enhancing lining, which prevents rubbing and promotes a healthy coat.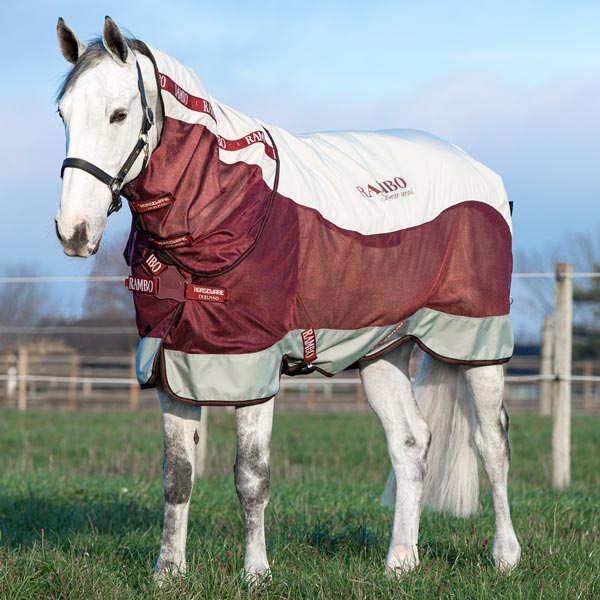 Rambo Summer Series
A best-selling summer rug designed to offer the benefits of both a fly and turnout rug, with all the innovations you need to take your horse from Spring through to Autumn. Featuring a waterproof back panel, breathable mesh sides, and a removable liner, the Rambo Summer Series is a versatile summer rug to protect your horses from heat, flies, and rain throughout the season.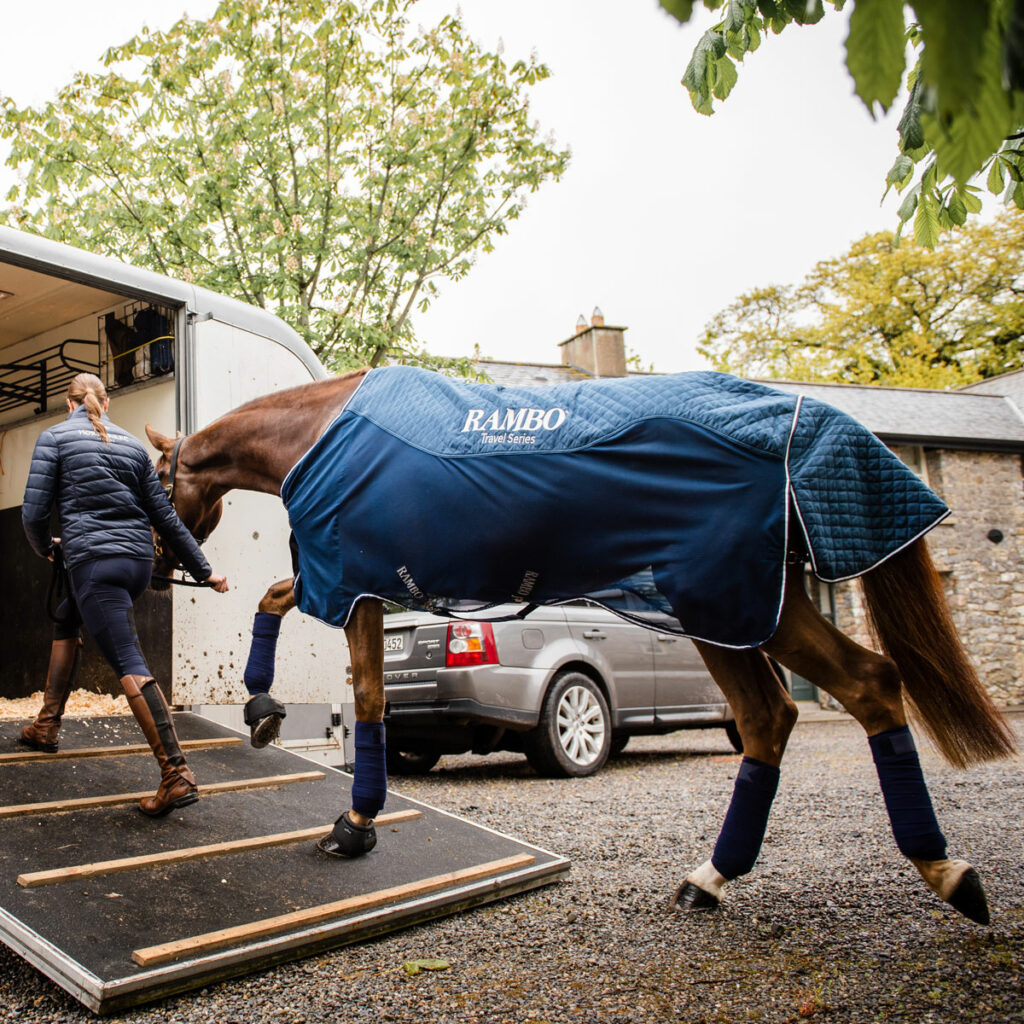 Rambo Travel Series
The Rambo Travel Series Rug is a must-have for those who regularly travel their horse to shows and events. It has been specifically designed to offer the highest comfort for a horse whilst in a lorry or trailer, featuring a contoured quilted top section that is highly wicking, with cosy thermo-bonded fibrefill to keep key areas warm in transit. Perforated net sides allow for maximum airflow to avoid overheating, and the extra-wide tail flap provides extra protection from damage while travelling.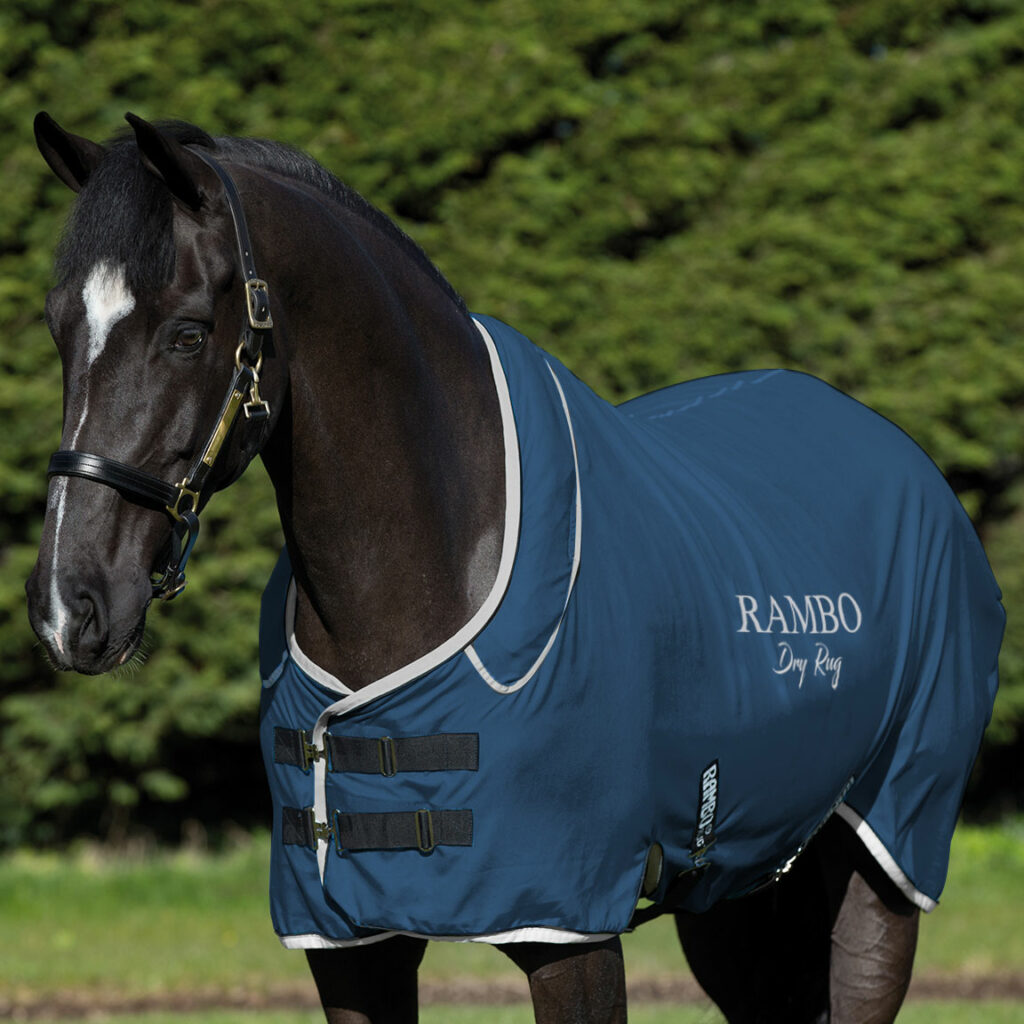 Rambo Supreme Dry Rug
The Rambo Supreme Dry Rug is crafted from super lightweight brushed polyester which is highly wicking and quick-drying.
With a smart hide-away hood, these quick-dry rugs dry your horse and prevent your stable rugs from becoming damp and wet, absorbing moisture to leave a high gloss and smooth finish. Elasticated cross surcingles and an adjustable multi-fit front ensure a close contact fit. A must-have for busy yards or for those who regularly have to bath their horse before competitions.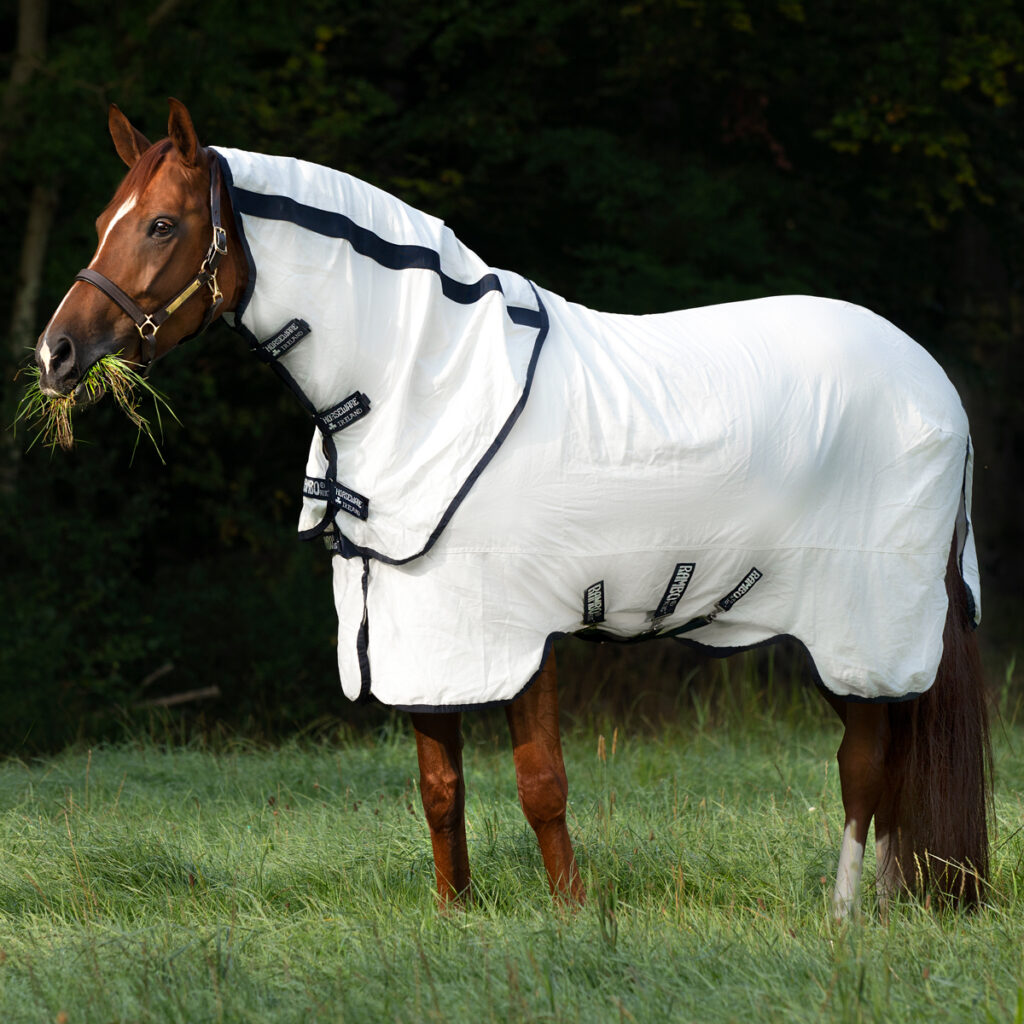 Rambo Natura Summer Sheet
The Rambo Natura Summer Sheet is an innovative design from Horseware that is made from natural hemp and organic cotton which boasts 95%+ UV protection, to provide an eco-friendly and sustainable rug ideal for summer and stable wear. Hemp is a highly sustainable crop that leaves no ecological footprint. It is highly renewable and boasts a range of material benefits. It is breathable, antibacterial and fast-drying while remaining durable and biodegradable. This fabric also boasts anti-odour and thermodynamic properties.
Shop By Rug Type
Rules & FAQ's:
Promotion includes any rug from the Horseware, Rambo, Rhino, Amigo, or Mio ranges.
Purchases made between 00:00 on 1st April 2022 and 23:59 on 30th April 2022 will be automatically included in the draw.
Maximum prize is £500, which will be awarded to your Customer Rewards account as 500,000 reward points, to be redeemed in-store or online. There is no cash alternative.
Transaction value of eligible items must be £50 or more, after any discounts or gift vouchers have been applied.
To take part in this promotion in-store, your transaction must be linked to your customer account – give your name to one of the team at the till and they'll take care of the rest!
The winner will be announced on or before 8th May 2022. Accepting the prize will mean your order becomes non-returnable and non-refundable unless faulty.
If you have any questions about this promotion, please email us at competitions@redpostequestrian.co.uk