One Saddlecloth. Every Mood.
The Redpost Matchy-Moody Saddlecloth has been cleverly designed to change colour to match your horse's mood!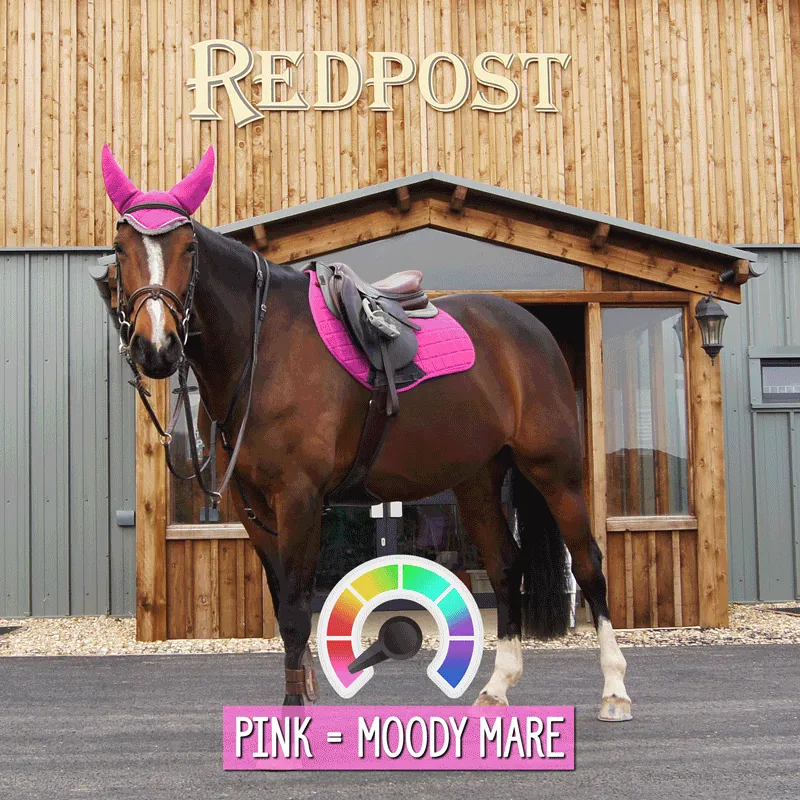 A fantastic addition to any horse's wardrobe, this innovative saddlecloth features thermochromic ink woven into the fabric, which changes colour depending on your horse's current disposition. The colours fade across the spectrum as your horse's mood changes, so you will know exactly how your horse is feeling.
Breathable and wicking, this saddlecloth is a great choice for everyday riding wear. It has been ergonomically shaped to follow the line of your horse's withers and back to ensure maximum comfort throughout performance. The Matchy-Moody Saddlecloth is finished with a durable girth protection area and secure straps to attach to the D-Rings on your saddle.
Please note, Redpost can take no responsibility for riders who choose to continue riding their horse when the saddlecloth shows as Pink (Moody Mare).
As you might have guessed, these saddlecloths aren't real. If we had you fooled, it's time to check your calendar. Happy April Fools Day!
At Redpost Equestrian, we stock saddlecloths in every colour, so you can still find one to match your horse's every mood – start your matchy journey here!