On TikTok? You could win an Equilibrium Field Relief Fly Rug worth £95!
We've got five of these amazing rugs to give away to help you and your horse enjoy a fly-free summer. To enter, simply follow us on TikTok @redposteq – it's that easy! We'll randomly select five lucky winners from our TikTok followers on Monday 4 July at 12noon. Make sure you're following us to win!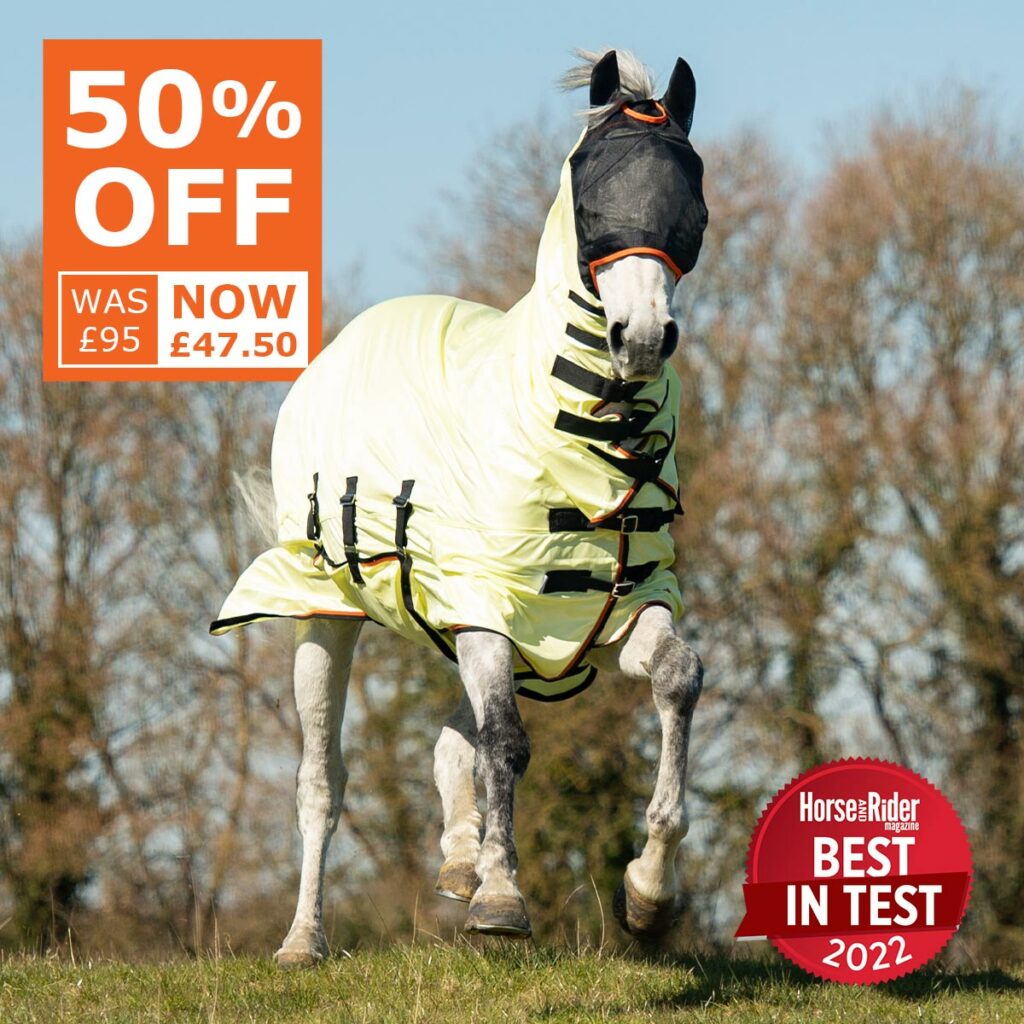 What you could win
The Equilibrium Field Relief Fly Rug was crowned Horse & Rider magazine's 'Best In Test' for 2022. Crafted from a lightweight and breathable mesh in a unique colour proven to actively repel flies. Features of the rug include a full-coverage belly flap secured with elasticated straps, a large tail flap, a plastic-coated fillet string, and an adjustable buckle front with super-strong Velcro. The rug offers ears-to-tail coverage, complete with a lightweight hood with space for the ears and a hole for the forelock. The rug avoids rubbing, with a nylon lining on the chest, withers, and mane for maximum comfort.
How to enter
Entry is quick, free, and easy – just follow @RedpostEq on TikTok to win! Look out for a video next week to see if you've won!