Equiline offer a range of custom products, so you can create your perfect look from head to hoof. Check out the options below and contact us to get started.
Build-A-Bridle
Create your perfect bridle with a range of customisation options from Equiline, with a range of options for the headpiece, noseband, cheekpieces, and browband. If your horse is tricky to fit and needs bridle parts in different sizes, then look no further than our Equiline customisation, where you can choose piece by piece to find the right fit. Crafted from supple and soft Italian leather, and with your choice of anatomical headpiece for ultimate comfort. With 15 nosebands and 9 browbands to choose from, you're sure to find the perfect bridle to suit your horse.
---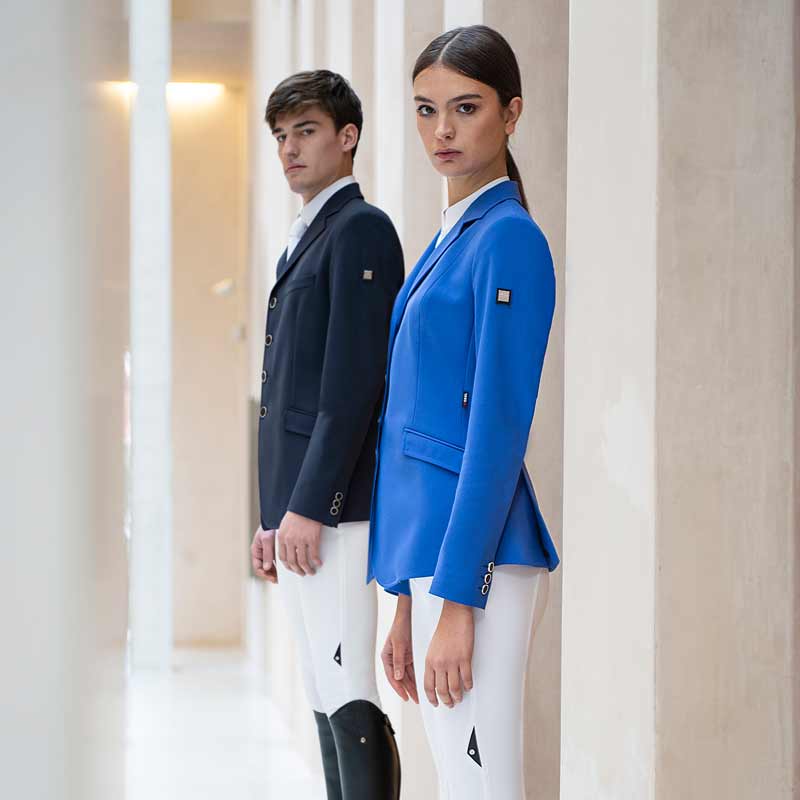 Custom Show Jacket
The Equiline custom competition jacket is the must-have addition to you show kit. With eight base colours and a huge range of collar, trim, piping, and button options, you can create a truly unique look. The ladies' Equiline Gait and the men's Equiline Rack show jackets are constructed from an innovative X-Cool fabric that is extremely breathable, elasticated and water-repellent, for an elegant look without compromising on comfort or performance. With base colours including burgundy, green, red, grey, brown, and royal blue alongside the more traditional navy and black, you can create your dream jacket with us.
---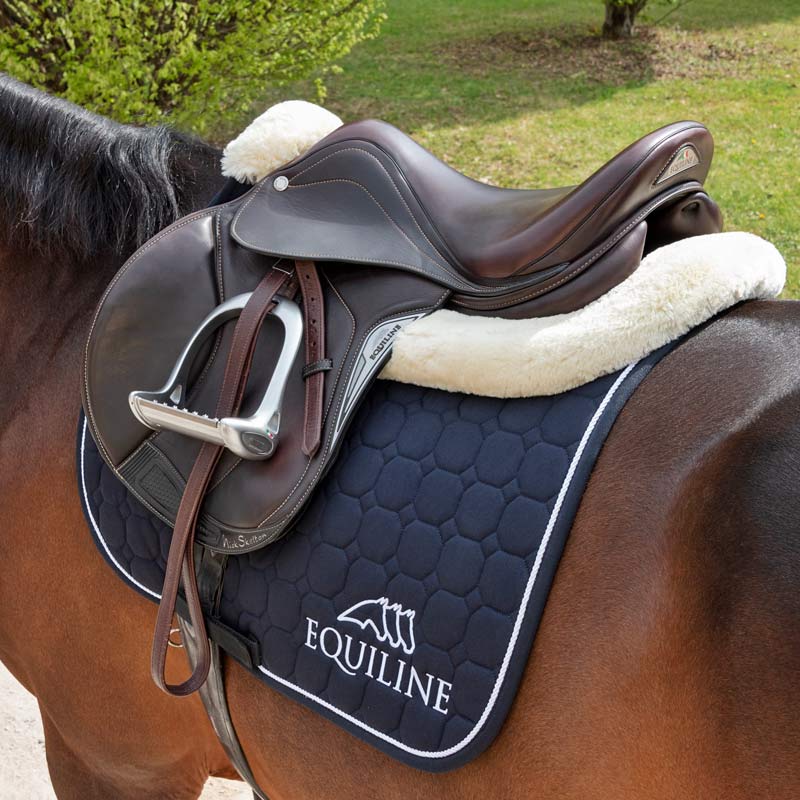 Personalised Saddlecloths, Ears & Rugs
For a truly custom look, you can customise matching saddlecloths, fly veils, and even rugs, to create a perfectly co-ordinated look for you and your horse.
To create your customised Equiline horsewear, give our friendly team a call on 01803 812040 or contact use here.
Equiline horsewear is constructed using the highest-quality fabrics and sleek craftsmanship, for a classic and elegant style that will provide ultimate comfort for the horse.